A few months ago I found out I was pregnant. 
'How did this happen?' I asked legs spread atop the toilet seat, testing for the third time that morning.
'You pretty much did that' my boyfriend replied smugly, motioning to my legs akimbo.
Now to be perfectly candid, we had talked about having kids for while, even getting a rescue dog at one point and naming it 'training baby'* but talking is theoretical. I'm the greatest mum in the world, theoretically. A Full House remount is great, theoretically.  The new Milo bar was meant to be great, theoretically! My point is, lots of things are great theoretically, but the actual real thing, that's a more harrowing prospect.
'Well too late now' a friend of mine said to me over daiquiris 'but look, don't worry. I think you're going to be a great mother'. I felt reassured as I ordered another round of soft cheeses 'or at the very least an adequate mother' she continued.  
And as I bit into my sushi I knew she was right, I could handle adequate. I was great at being average. Fuck it, I could rock adequate!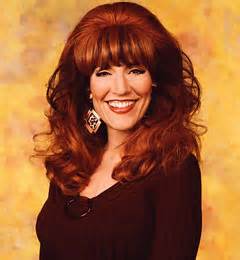 But if it was the eighties I don't think I'd harbour as much doubt in my parenting skills as I currently do. The eighties was a great time to be a parent. Kids entertained themselves, cut themselves, broke themselves, got stung by bees, ate peanut butter and shoplifted copies of Playboy and VideoHits. Broke a bone skateboarding on the street with no parental supervision? No problem, casts were cool. DOCS hasn't been invented yet. It was a golden time. And we all survived. I was even flown to Queensland to model for Japanese investors at the age of 12 and I survived. Of course that's not to say that some people didn't come out unscathed, but for the purpose of this blog post, they're of no interest to me, as I'm clearly romanticising the era. 
Yep, if it was the eighties I'd be a great mum. Golden Circle would make me mum of the year or something like that for letting me kids use the non-contractor built tree house in the backyard to jump onto the illegal trampoline, using it as a launch to the swimming pool, sans pool gate. Can you say Australian of the Year?
But it's not the decade that changed the world, it's the year 2016 and if you're not in the business of being a responsible parent, you're not in business full stop. And all this responsibility starts straight away.
At the doctors, I was asked how I wanted to approach my pregnancy. 
'I want to make sure it gets out' I responded cautiously, sure it was a trick question.
'Safely' my partner interjected 'we'd like to approach this pregnancy safely.' Thank god for JK and his folder marked 'Baby' he had carefully opened across his lap.
'Wonderful' my obstetrician responded 'but what sort of information would you like?'
See, I knew it was a trick question.
I'd read somewhere that the smarter you are, the more you're compelled to know about the in's and out's of pregnancy, the pros and cons, dangers etc. As I'm smart and suffer from anxiety I decided that 'knowing things' would not be the best approach for me, thus I answered accordingly.
'I'd like to approach this pregnancy, like a teen girl, from the Appalachians, who believes in creationism and virgin birth and who's only warning she's pregnant comes when she gives birth in a KFC toilet, mid shift.'
'OK…' my ob-gyn managed to say.
'What she means' said my partner 'is that if you want to give us any information, best you give it to me. I've got a folder I can put that stuff in.' Like I said before, thank god for JK and his folder.
And my lack of responsibility only got worse from there. 
A few days later I got an email asking if I'd like to donate my babies' cord blood. Sounded like a good enough idea. I'm an organ donor. Baby cord blood worked on pretty much the same principal. There might be a family out there waiting for a donation and if I could help in any way it seemed like the right thing to do. Wrong.
'You opted to donate the blood?' a mother queried me, in much the same tone I imagine the question 'you told them where Anne Frank was?' was asked. 
'Um, yep, seemed like the responsible thing to do.' 
'You didn't save it for your own baby, in case something goes, god forbid, wrong?'
'Um..no…'
'Oh, well I'm sure everything will be fine. I'm sure if, god forbid, something goes wrong, that they'll be a donor there, just like you.'
'And if there isn't?'
'Well god forbid…'
That night I went home to my partner. He was reading through his well-eared copy of 'What to Expect When You're Expecting'.
He looked up, seeing my pale face.
'What's wrong?' he asked.
'I think I did something wrong' I muttered.
He jumped up, enveloping me in a hug.
'Come here, it can't be that bad.'
I started to sob.
'You know how I ticked the donate cord blood option?' (imagine heavy wheezing at this point)
'How we chose to donate the cord blood.'
'Sure…well, there was this woman and she told me that – '
'- what woman?'
'- the one that runs the café near work.'
'Ok'
'  – and she said – what If you're own baby gets sick, god forbid, and you've donated their cord blood to someone else's baby? And then I started to think, what if that happens right? And I go all determined Sally Field, like 'Not Without My Daughter' determined and try and track the baby down with our babies cord blood and they reject me JK? Our donor baby rejects me? What then? Oh my god, I'm responsible for this little life in here ( pointing to my stomach) and I've already ruined it!'(more sobbing, lots of snot).
'There, there…' JK muttered softly 'its ok. You haven't destroyed anything. That woman's an idiot. What did I tell you about listening to unsolicited advice, hey? What'd I tell you?'
(sob, sob) 'Not to listen to it.'
'Exactly.'
He stroked my phlegm covered hair.
'Our baby is going to be fine, cord blood or no cord blood.'
'You sure?'
'Yep, I'm sure. Now let me make you some dinner.'
I pulled back, wiping  the tears from my eyes.
'That's ok, I'm not hungry. Grabbed a Subway wrap on the way home.'
'You did what?' a voice came from him, no longer soothing.
'Grabbed a wrap.'
'From Subway. You know you can't eat anything from an open salad bar. Did you at least get it toasted?'
'Umm…I got them to put extra chipotle on it…to kill the germs.'
He huffed and went back to his folder and pulled out a sheet listing foods I was now advised not to eat. 
'I thought we agreed you were going to do all the reading.'
And with that, he went to make dinner, and I was left with an overwhelming burden of responsibility in my hand…
*may or may not be true.
*I write a satirical blog. If you're not into what I write or about, that's ok, just go read something else that will make you happy, on someone else's blog, or start your own 🙂